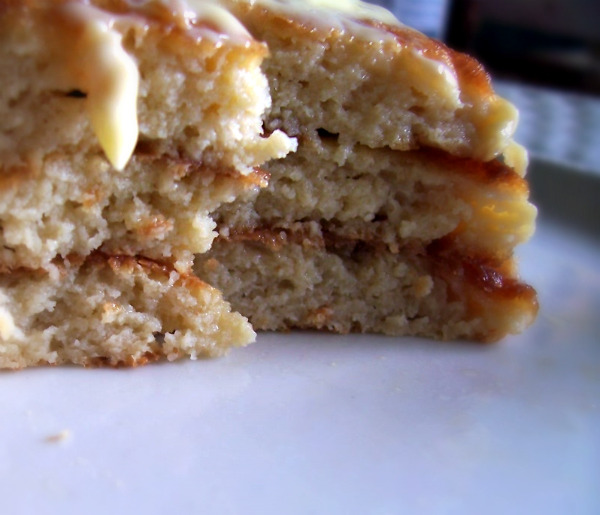 Edited to Add:
You must check out the
latest update
on this recipe including tips and tricks.
But for those of us who don't eat grains or are restricting our carbohydrates the smell of pancakes can feel a bit isolating. I've tried probably a half dozen coconut flour pancake recipes over the past year and have the same complaint with all of them – they are thin and eggy.
So I tweaked, tested, and tweaked again and finally came up with a pancake that is fluffy, not overly eggy, and pretty darn tasty.
My husband said these taste like donuts as he slathered them in coconut oil and honey. That's coming from someone who does eat grains, is skeptical of coconut flour, and knows his way around a pancake. So when he said that I knew my recipe testing was over.
Finally, a coconut flour pancake worth eating.
Fluffly Coconut Flour Pancakes
Recipe Notes: Both cow and coconut milk work well in this recipe. You can also add cinnamon or fruit as desired. Just keep the pancakes small and watch them so they don't burn.
Ingredients
4 eggs, room temperature
1 cup milk (raw cow's or coconut both work)
2 teaspoons vanilla extract
1 tablespoon honey or a pinch of stevia
1/2 cup coconut flour
1 teaspoon baking soda
1/2 teaspoon sea salt
coconut oil or butter for frying
Directions
Preheat griddle over medium-low heat. In a small bowl beat eggs until frothy, about two minutes. Mix in milk, vanilla, and honey or stevia.
In a medium-sized bowl combine coconut flour, baking soda, and sea salt and whisk together. Stir wet mixture into dry until coconut flour is incorporated.
Grease pan with butter or coconut oil. Ladle a few tablespoons of batter into pan for each pancake. Spread out slightly with the back of a spoon. The pancakes should be 2-3 inches in diameter and fairly thick. Cook for a few minutes on each side, until the tops dry out slightly and the bottoms start to brown. Flip and cook an additional 2-3 minutes.
Serve hot with butter, coconut oil, honey, syrup, or fruit.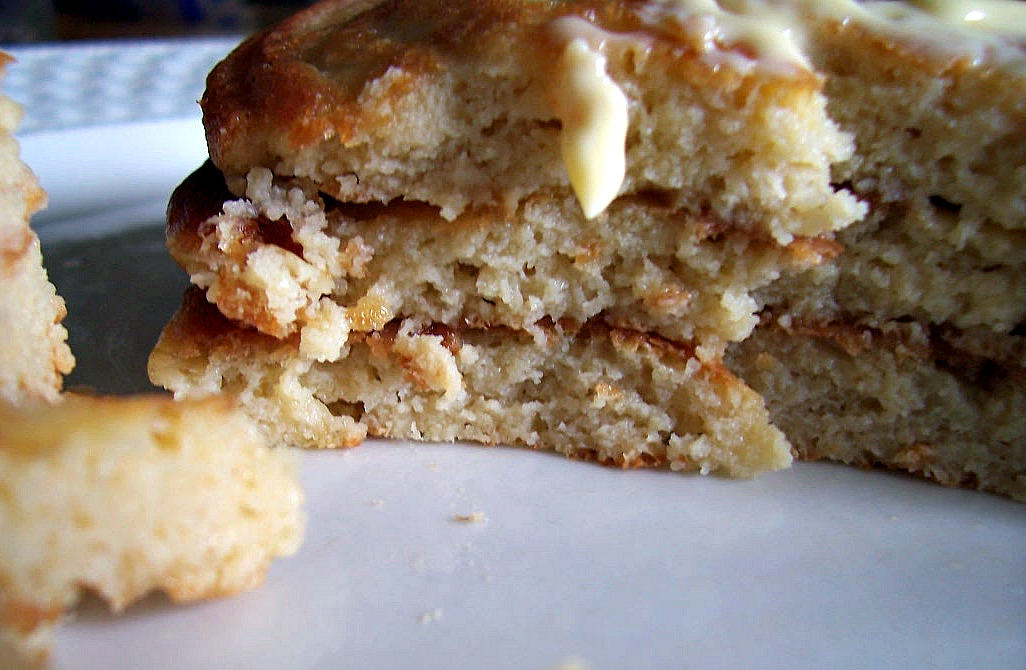 http://www.nourishingdays.com/2010/07/fluffy-coconut-flour-pancakes/